Tarsha Rodgers, a native Angelino has always had a love and appreciation for music which began at an early age. Her first solo was Lift Every Voice and Sing at Mary Clay Nursery school at the age of 4. As the youngest member of her church choir, she led many solo's and directed choirs learning from the best, her Godmother, the late gospel pioneer, Cora Martin of the Sally Martin singers. Tarsha currently sings with the gospel group, The Los Angeles Gospel Messengers which was founded by the Late King of Gospel, James Cleveland. Outside of church, in school, Tarsha was in many plays and productions such as Grease, Westside Story and Tom Sawyer. At the age of 19 she was the lead singer of an R&B group called Prestige who often performed at Marla's Memory Lane. "Music is my life line, without it I can't breathe," sums up the passion that this up and coming artist displays in her vocals. Her sultry sound she credits to many influences. Her root of course is Gospel, but she loves all kinds of music, R&B, Blues, Rock, Jazz and Classical". Whitney Houston, Patti Labelle, Aretha Franklin, Lauren Hill, Jennifer Hudson and Fantasia are just some of her favorites. Tarsha has performed at some of the top clubs in Hollywood including the Whiskey a gogo and the House of Blues where she is a regular in the Martini Jazz Show. She also opened up for R&B Legend El Debarge at the Key Club and performed a moving rendition of the National Anthem at the Bill Picket Rodeo Tarsha also likes to act an she had a small role in the stage play, "Love in a Day where she also sang an original song she wrote entitled "Love" for the intermission She is currently in the studio recording her debut album, "It's my Time" which is due to be released in 2013. She is writing or co-writing all of the songs on the album. Her drive, professionalism, talent and ambition will open many doors for her in the future and she is prepared to go all the way and be amongst the stars.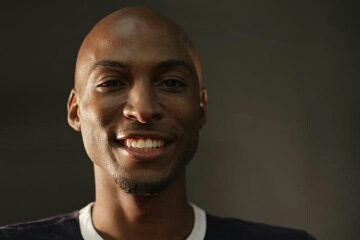 Brandon Crawford better known as B Crawford was born and raised in Los Angeles, CA. He realized at the early stage of his life the opportunity to prosper would indeed be measured by hard work, sacrifice, and commitment. From his childhood experiences he understood that nothing is impossible and with the will to persevere not only can he fulfill his purpose which is to be of
service to others but in the process he understands it's not what you become it's about who you become while moving forward on your journey. Brandon has learned that before you can move forward and grow from your past there's a reason for everything you go through and it is important for you to understand why you went through it.

From fear, to stress, to gambling addiction, to not completely trusting himself and his abilities, not to mention dealing with procrastination for years, Brandon has been fully aware of his weaknesses throughout life and through the ups and downs he is still determined to face adversity as he continues to keep going with a positive attitude knowing that each day presents a new day
in which he will not only strive to be better but in return he will gain strength to be the man that he needs to be.

Brandon's passion for health and fitness at the age of 15 eventually led him years later to become a personal trainer. He attained his certification credentials with International Sport Science Association (ISSA) and 6 years later with valuable experience he shows no signs of stopping in fact he plans to further his education with the University of Mastermind and Body in hopes to bring change that will inspire others to follow the path that leads to achieving their goals along with true happiness. In addition to the Mastermind and Body movement he has also decided he will attack and go after his degree in business marketing/communication studies, and by doing so both will be great assets that prep him to be ready for a world that's very competitive but full of many opportunities. Brandon is schedule to launch both heaven & health network and heaven and health athletes in 2013 so stay tuned!!!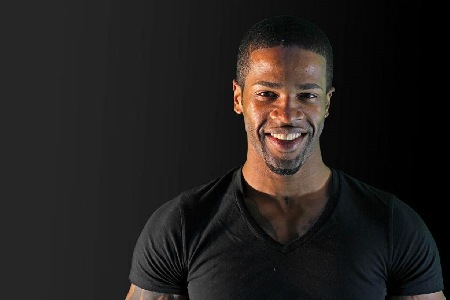 De Son Williams was born and raised in south central Los Angeles.With the exception of living a couple years in Palmdale, CA. But, after a horrific car accident that nearly took the lives of him, his mother and sister, his mother briskly decided to move back to the inner city, closer to family and her job.

Growing up without a father, De Son has always struggled to find his way, but he has always been determined to make his own way as opposed to having one superimposed upon him. This determination led De Son to making alot of very unwise choices throughout his life which resulted in him not graduating high school, going in and out of jail, being a womanizer, hustling and living the fast life which led to him being shot 7x's leaving a hollywood club. De Son was so caught up in his ways that this experience did not effect him or his mindset. In fact, only a week later De Son was back to his old antics; drunk at a house party, body riddled with fresh bullet wounds, putting his most valued asset at the time, his "swag" on display.

"I was so used to going through things in my life that I had become immune to the effects of them"

The occasion that was to change De Son's life forever took place when he was 12 years old. De Son and his family were kidnapped and held hostage by his mothers husband (father of his younger brother) whom she had left and he was unwilling to accept the situation. During this process De Son witnessed his sister knocked unconscious and his mother stabbed and nearly murdered. These are images that were to forever be burned into his subconscious. For a long period of time De Son was unable to sleep with out having nightmares or being abruptly awakened by the slightest of sounds in or around the house, in fear that the husband had returned to finish off his mother. After recovering from that incident De Son made two vows in his life; To be the protector of his family and loved ones and to never be a "victim" again. However, these vows were mixed with the emotion of hatred which when acted upon caused De Son to behave in some very selfish and unorthodox ways.

It wasn't until De Son began to find himself in 2010 that he realized that in not forgiving and harboring negative emotions for people who had hurt him in his life he was only hurting and
hindering himself. So he began to forgive, and he began to let go. In letting go he found that it was easier for him to be happy and to love. That is when his life changed.

"It is easier to fly when you don't have anything holding you down"

De Son went back to school, in which he is now in the process of obtaining his degree in Sports Medicine. He was married to the woman who is now the mother of one of his two children. He started a business and he found his purpose in life! Which is to motivate and inspire the life back into the masses. De Son has one goal, to change the world! But his road to perfection has not been easy and it shows no signs of giving up, but neither does he! In 2011, while asleep with his wife and his daughter in her room, De Son's town home caught fire, but he and his family were able to escape unharmed. For the next month De Son and his wife were living out of their car and random motels.

"I lost practically everything. But my family was o.k. so I was perfect.I immediately recognized the strategy of the enemy and was determined to not let him succeed. I kept a smile on my face, did not miss a day of school, we never once went with out a meal, and never slept without a roof over our head and I REMAINED HAPPY" I was no longer operating under strength, it was impossible, I only made it by will"

De Son and his wife are now separated. His pursuit of perfection inadvertently applies pressure to those around him. He believes that pressure either busts pipes or it makes diamonds. He is deliberate about being better in his life he expects the same from those around him. "Thou shalt not be unequally yoked" He understands that everyone will not adhere to this mindset and he believes that it is important not to judge others, only love them in their walk. But if they are toxic to your spiritual development then it is better to love them from a distance, its just as effective.

"My life doesn't belong to me, it belongs to my father and I will not allow anyone or anything
to hinder His purpose".

De Son feels that everything he has been through in his life has prepared him for his purpose and he is ready to take it on FEARLESSLY. Before he leaves this earth he is determined
to leave a kingdom for his greatest grandchildren and a legacy of greatness.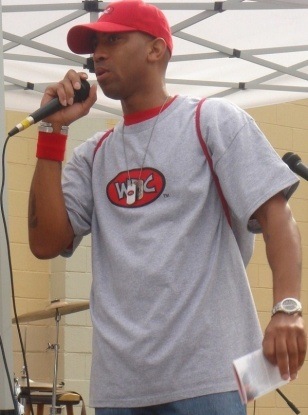 Farron Dozier,
"Handing the microphone to the silent minority"

SFC, CEO, Patient Advocate
Farron Dozier,Volunteer Patient Advocate for Sickle Cell Trait (SCT) and Sickle Cell Disease, champions awareness about the Sickle Cell Trait and for a community of individuals and families effected by the condition and disorder.
A 24 year member of the United States Armed Forces, SFC Dozier advocates to raise awareness of the SCT for military personnel, athletes, and especially youth engaged in sports.He works with national services, faith and community-based organizations to create a lasting positive impact and dispel myths around the condition effecting millions of men, woman and children around the globe.Dozier is the visionary of theI AM WDC AchievementAward; recognition of youthand adults who overcome obstacles, adversities and challenges as a result of the sickle cell trait and sickle cell disease.He is a collaborator on Public Service Announcements raising awareness about the issue of sickle cell disease and the sickle cell trait empowering listeners in health awareness and healthy life choices.SFC Farron Dozier is an affiliate member of the SCD Soldier Network and Moretta Solution Team Network, and actively gives back to military families, communities and at-risk youth in America.Phone: 323.215.5384
Farron Dozier PO Box 41416Los Angeles, CA 90041
Email: fdd@whatzdacount.com
*Text the word TRAIT to 41242 for more information
Websites:
http://www.wdconsctawareness.org
http://wdc.mobimakersites.com

http://www.whatzdacount.com