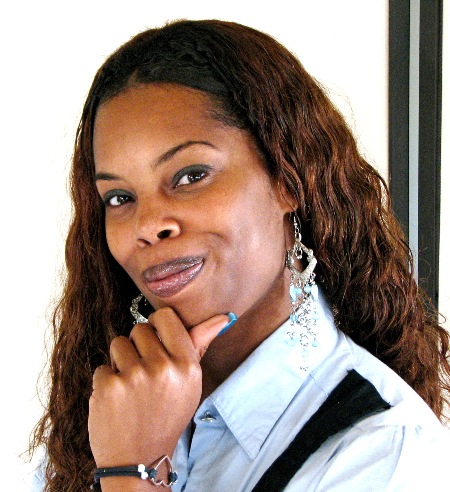 Mrs. Banks stepped into the workforce at the age of 12 as a Care Worker for the State of California providing In Home Supportive Services to her great-grandmother Ms. Helen Hunter. From then, throughout her secondary education Mrs. Banks held numerous positions in retail and customer service such as retail associate for 3 years at RadioShack. After graduating from Gardena High (2001), Mrs. Banks began her college career at the University of Southern California where she maintained an 18-20 unit course load while working over 65 hours weekly in numerous positions throughout Los Angeles County. Her experience includes working for organizations such as The USC Bookstores, The Asa V. Call Law Library (USC), and The California Science Center.
During her undergraduate career Mrs. Banks also tutored youth for The Learning Gym and began working as a paraprofessional for the Los Angeles Unified School District at Martin Luther King Jr. Elementary.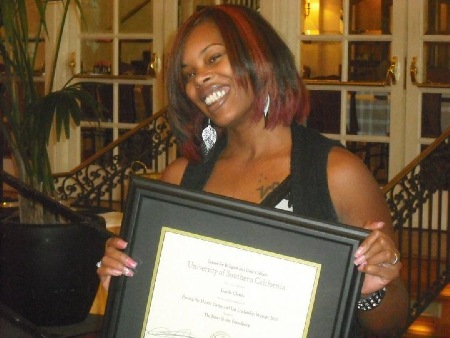 Mrs. Banks graduated from the University of Southern California in 3 ½ years of study (2004) with a B.A. in Political Science and a Minor in Psychology. She has also earned 12 Early Childhood Education Units from Santa Monica College. In 2011 Mrs. Banks graduated from the Marriage and Family Therapy Graduate Program with her M.S., M.F.T. from the University of LaVerne. Concurrently she has attended several workshops and seminars to promote her knowledge and advancement namely trainings on Mental Illness and Autism Spectrum Disorders in School Aged Children, and Workshops on the Stages of Change, and Conflict Resolution. Mrs. Banks is also a student member of the American Psychotherapy Association, and an Alumni of the U.S.C. Passing The Mantle Program (2010).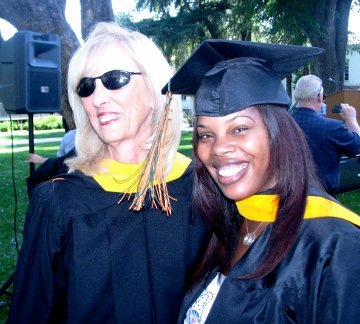 For 5 years, Mrs. Banks worked as a Counselor/Case Manager for Harbor Regional Center. She served a caseload of over 70 high-risk infant and children, in the areas of case management, assessment and needs identification, creation and implementation of plans for provision of appropriate services and supports, problem solving, service monitoring and evaluation of service delivery, client advocacy, and collaboration with community/agency providers. Additionally, in 2010 Mrs. Banks completed a 10 month internship with Bay Area Addiction, Research and Treatment (BAART) as a trainee counseling adults diagnosed with substance abuse/dependency as well as with co-occurring mental illnesses. Her duties included but were not limited to individual counseling, family counseling, drug education, treatment plans, advocacy, client referrals, and risk reduction.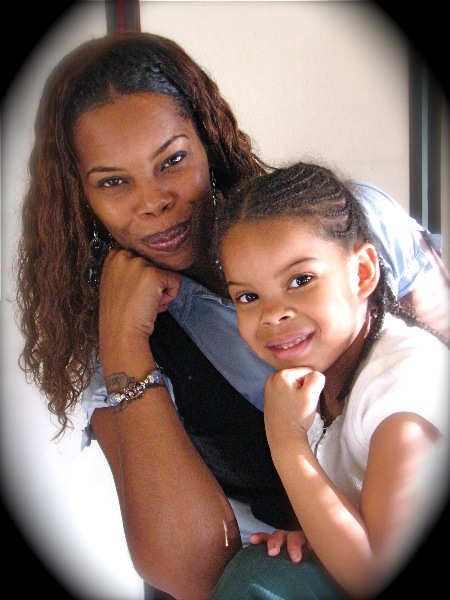 Mrs. Banks' previous work experience in Education includes; working as a tutor for inner city youth, as a paraprofessional/teacher's assistant for the Los Angeles Unified School District, and as a Substitute Teacher for Pasadena Unified School District, Los Angeles County Office of Education, and Teachers on Reserve. Accordingly, she has worked in over 50 public, private, charter, and County Schools. Mrs. Banks has worked in classes at continuation schools, juvenile halls, camps, group home facilities like The Dorthy Kirby Center, and mental health facilitates like the Metropolitan State Mental Hospital. She has also been a personal mentor and motivator to youth around the community.

On a personal note, Mrs.Banks loves spending time with her husband TY, daughters Kirsten and Ar'Destiny, and with her family andfriends. She enjoys creative writing, social hosting, photography, and readingfor pleasure. Mrs. Banks also seeks opportunities to be involved in any areaconcerning children services, social/community services and advocacy. Sheenjoys physical activities (swimming, & bike riding) as well as relaxingactivities (yoga, shopping, & traveling). Mrs. Banks ultimate goals arecontinued pursuit of higher education, motivational speaking, and creatingsupports and programs to address the entire gambit of issues that today'schildren and youth face. She also volunteered with Committed to Christ Christian Center and is a member and part of the Marriage Ministry at The Experience Christian Ministries. Among the many tasks, Mrs.Banks assists with planning of events, fundraising, bringing in newmembership, and supporting couples and families